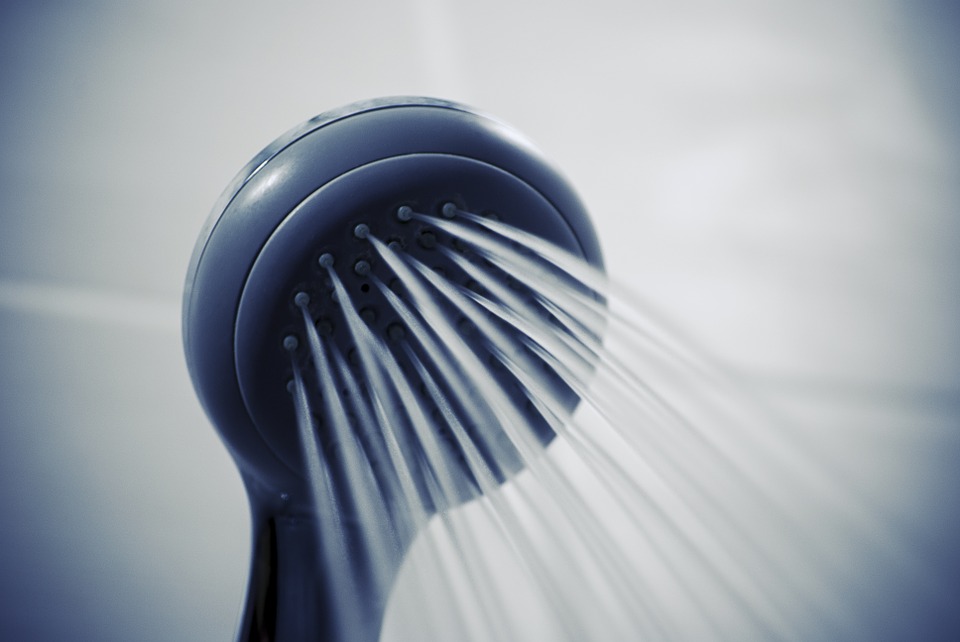 13 Aug

Bedfordshire Bunsens

It's all very well investing in a high-quality thermodynamic hot water system, to both save you money, and reduce your carbon footprint, but if you are unable to find the appropriately qualified and certified person to install it – then the system itself may prove to be a little redundant.

Since establishing their very own network of installers last year, who are trained specifically in Bunsen Air installation and who can now call themselves 'Certified Bunsen Air installers', Infinity Innovations Ltd are able to provide their customers with easy access to the trained professionals, who can support them with their Bunsen Air thermodynamic water heater installations nationwide. This is done through the Solamics Bunsen Air 'Nationwide Installation Support Service'.

Doing this, has empowered Infinity Innovations Ltd. to increase the national availability of the Solamics Bunsen Air, and essentially remove existing barriers that could have potentially deterred people from investing in Eco hot water solutions, as finding the appropriately trained and qualified installers to do so, was too difficult.
Bedfordshire Bunsen Air
Bordering Cambridgeshire, Bedfordshire which is located in England's East region, can also now benefit from the Bunsen Air Thermodynamic Solar Water Heater as a result of the Nationwide Installer Support Service, provided by Solamics Bunsen Air.
There are numerous solar energy suppliers in Bedfordshire, so Infinity Innovations Ltd. have been contacting Bedfordshire heating engineers and renewable energy companies, to discuss how the Bunsen Eco hot water heater could offer their customers exactly the right kind of solar energy to suit them as they are living in this country with its unpredictable climate. Bedfordshire solar energy companies can, as a result of this, supply the systems to homeowners, as a dependable and reliable alternative to solar thermal, for the generation of renewable hot water.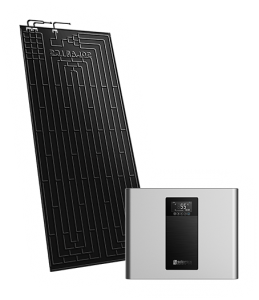 new training opportunities
Opportunity to attend Bunsen Air training sessions is exactly what Solamics Bunsen Air are offering Bedfordshire installers and solar energy suppliers. This enables them to see a real live Bunsen Air installation in action, and explore the system as a whole, and the inner components that make it the best solar hot water heater available in the UK.
Only when Bunsen Air installers and suppliers really experience the system in this way, do they fully appreciate its superiority to similar and existing thermodynamic hot water systems.
It is for this reason, that Infinity Innovations Ltd are now expanding their network of installers, meaning that the Nationwide Installation Support Service can be geographically closer to the Bunsen installations they are required to attend.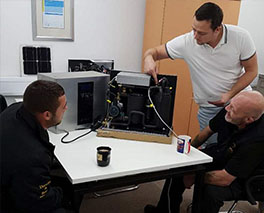 If you are a Bedfordshire heating specialist or renewable installer, you may be considering how you can extend your services to accommodate the hot water needs of your customers, with a system that is better suited to the UK climate than the traditional solar thermal systems you may have already been distributing.
Infinity Innovations Ltd. would therefore like to offer Bedfordshire F Gas installers, chance to receive Bunsen Air installation certification and entirely FREE Bunsen Air installation training at their West Yorkshire training centre.
This would make you one of the first to experience this fantastic thermodynamic solar water heating technology, and empowered you with the knowledge and expertise to install them.
Contact
If you are a customer or an installer and would like to find out more on Bunsen Air opportunities, then please contact us