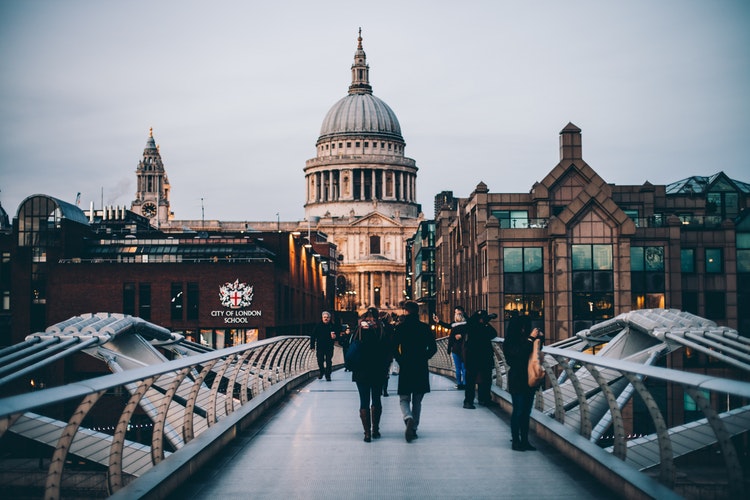 09 Aug

A solar hot water heater that doesn't need the sun? London … here we come!

Last year, West Yorkshire solar energy supplier Infinity Innovations Ltd. introduced to the market the Solamics Bunsen Air Thermodynamic Hot Water Heater.

This state of the art eco water heater uses the thermodynamic principle alongside advanced heat pump technology, to heat your homes hot water, any weather, day or night – even on days where the temperature drops below freezing.

As there is no sun required in the thermodynamic process of heating water, this technology is an extremely different kind of 'solar power'. This ability to heat water even without the sun, but instead utilising natures free energy, makes for an ideal renewable hot water system for London, where there are clusters of densely populated houses, and not always that much roof availability.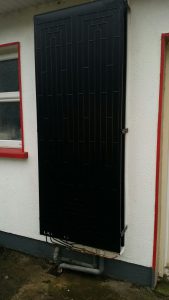 The solar hot water panels that are used to generate thermodynamic hot water, can actually be mounted on a side wall or from the ground, they can even be double stacked if you're really pushed for space. This means that many homes that had previously not considered renewable energy solutions, for fear of lack of sun or lack of space, now have an ideal alternative for their London hot water heating.
A little about Infinity Innovations Ltd…
Based in Bradford West Yorkshire, Infinity Innovations Ltd. are solar energy distributors, and specialists in nurturing the very best renewable projects through their manufacture and design process, until they are ready to be released onto the UK market. The company supply solar energy systems to installers across the entire UK.
The Solamics Bunsen Air has, since its launch last year, fast become the lead solar product to be associated with its distributors – Infinity Innovations Ltd.
Infinity Innovations Ltd. are also proud to say that they contributed significantly in the design and manufacture of the system, and that the company now have sole ownership of this state of the art, thermodynamic hot water pump.
The success of this system launch, also landed the Bunsen Air its own announcement in their local newspaper business section.
This London solar hot water supplier have a central hub based in Bradford West Yorkshire, and it is here, that Infinity Innovations Ltd stock and distribute Bunsen Air systems to their London F Gas installers. There is also a Bunsen Air training centre within the distribution centre, this is a place where London installers or installers from across the UK and Ireland, can receive specialist training in Bunsen installation.
As a result of their already established relationships with many London solar hot water system installers and F Gas engineers from around the UK, alongside their professional training opportunities, Infinity Innovations Ltd. have now been able to establish a National Installation Package, This means that when any one customer purchases a Bunsen Air system, Infinity Innovations Ltd. can put them in touch with the specially trained installation experts who are local to them.
We believe the Bunsen Air could be London's answer to solar hot water
With England seeing its fair share of wet and windy weather, home owners across London can now use the Bunsen Air to generate up to 100% of their hot water in rain or shine, by means of this fantastic solar hot water system that doesn't need the sun!
The hot water system consists of the internal Bunsen Unit which contains a heat pump and is connected to a hot water cylinder, and two thermodynamic solar water panels which are installed externally. The system then works off these two circuits that interact with each other. Ultimately it is the process of compressing and transferring the energy collected from the outside elements (whether that be rain, wind or snow) via a specialist refrigerant which moves around the external solar water panels, that consequently results in hot water generation.
As a reflection of its efficiency and reliability, the Solamics Bunsen Air hot water heater has also been awarded an energy efficiency rating A, this is the highest possible ERP rating available for a system of its kind, and therefore an outstanding achievement.
Alongside the efficiency of the system, it is our belief that the Bunsen Air will also add value to London properties, proving to be a most attractive feature should the time come to sell into the bustling and fast paced London housing market.
London is contributing to building the Nationwide Installer Support Service
Infinity Innovations Ltd. have been visited by solar energy installers in London, who were interested in learning more about this 'sunless' thermodynamic hot water system.
Since developing the skills to install these solar hot water systems, London solar installers have gone on to supply and install the Bunsen Air themselves. Success and happy customers time and time again, has resulted in a surge in London Bunsen Air sales – therefore, Infinity Innovations Ltd. are always looking for new Bunsen Air installers to join their network of installers and indeed National Installation Support Service.
find out more
Visit the contact page and get in touch for more information