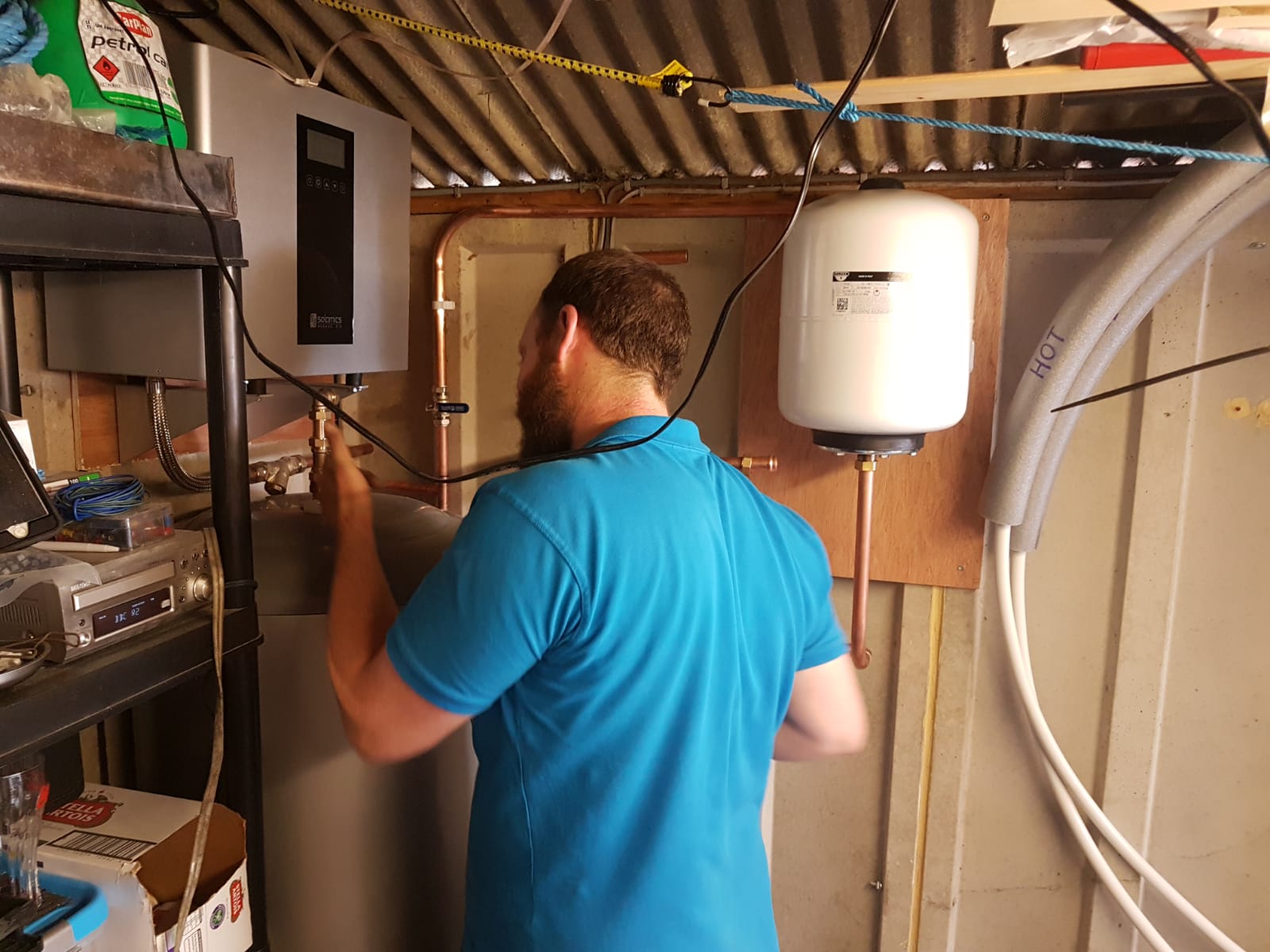 30 Jul

Thermodynamic Hot Water Installation in South Yorkshire

Specialist systems require specialist installation, new renewable technologies are of no use, unless they are installed by the appropriately trained and qualified person.

Having been released on to the market last year, Infinity Innovations Ltd wanted to expand the availability of the Bunsen Air Eco Water Heater, essentially breaking down any existing installation barriers, that at one time could have deterred any one business from choosing to invest in this environmentally friendly hot water system, as they had previously been deterred by an inability to ensure there would be the appropriately qualified personnel to install it local enough to their customer…

The Infinity Innovations Ltd. Nationwide Installer Support Service, has improved customer accessibility to qualified F Gas and specifically trained Bunsen Air installers, allowing them easier communication with the trades people required to install this fantastic thermodynamic solar hot water system.

Meaning that a Bunsen Air installation can now be carried out wherever you are in the UK…
It's your turn South Yorkshire
As Yorkshire is the largest county in the UK, Infinity Innovations Ltd. who are based in West Yorkshire themselves, considered how they could accommodate trade needs for the entire county, and not just at their warehouse in Bradford, West Yorkshire.
With solar energy suppliers in South Yorkshire beginning to take notice of the Bunsen Air, Infinity Innovations Ltd. invited and trained a handful of South Yorkshire installers at their Training Centre, where they were provided with Bunsen Air installation training and support.
Demand for thermodynamic hot water in South Yorkshire has resulted in a demand for thermodynamic hot water installation
Following an increase in the demand for the new renewable and thermodynamic innovations available today, there has also been a rise in the demand for specially trained F Gas installers in South Yorkshire.
The plumbing trade in Yorkshire is also thriving, so in response to this, Infinity Innovations Ltd. wanted to offer South Yorkshire water and plumbing trades chance to receive unique Bunsen Air installation training at the warehouse, and to be the first to experience this fantastic thermodynamic solar water heating technology, and become empowered with the knowledge and expertise to install them.
Their F Gas installer status alongside their Bunsen Air training, has resulted in South Yorkshire plumbers and F-gas registered companies near you, to benefit from being some of the first in the country with the specialist knowledge and training, to responsibly install a Solamics Hot Water system.
As a result, the South Yorkshire Bunsen Air customer base has also increased.
Find out more
To find out more about how to access Bunsen Air installers near you, just visit the Solamics website