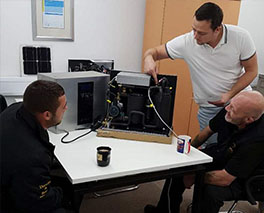 10 Sep

ATTENTION ALL RENEWABLE ENERGY SUPPLIERS …..

Interested in offering your customers the option of having thermodynamic solar systems installed on their home, but unsure of whether the specialist installation required for new systems will be a problem?
WE'VE GOT IT COVERED!
Not only do Infinity Innovations Ltd. offer exclusive and ENTIRELY FREE Bunsen Air training for installers and suppliers at our Training Centre, we now have a Nationwide Installer Support Service, meaning that where ever your customers are based in the UK, Infinity Innovations Ltd. can put them in touch with a specially trained Bunsen Air installer to do the job!
Thermodynamic technology is far better suited to our climate than traditional solar thermal, so discover how the Bunsen Air could prove to be a more suitable, and financially viable option for your customers, looking to upgrade to quality solar hot water systems.
CONTACT US to find out more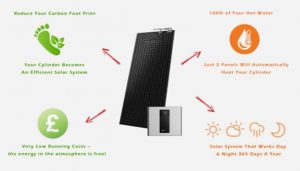 #thermodynamichotwater #newsolarthermal #solarhotwatersystems