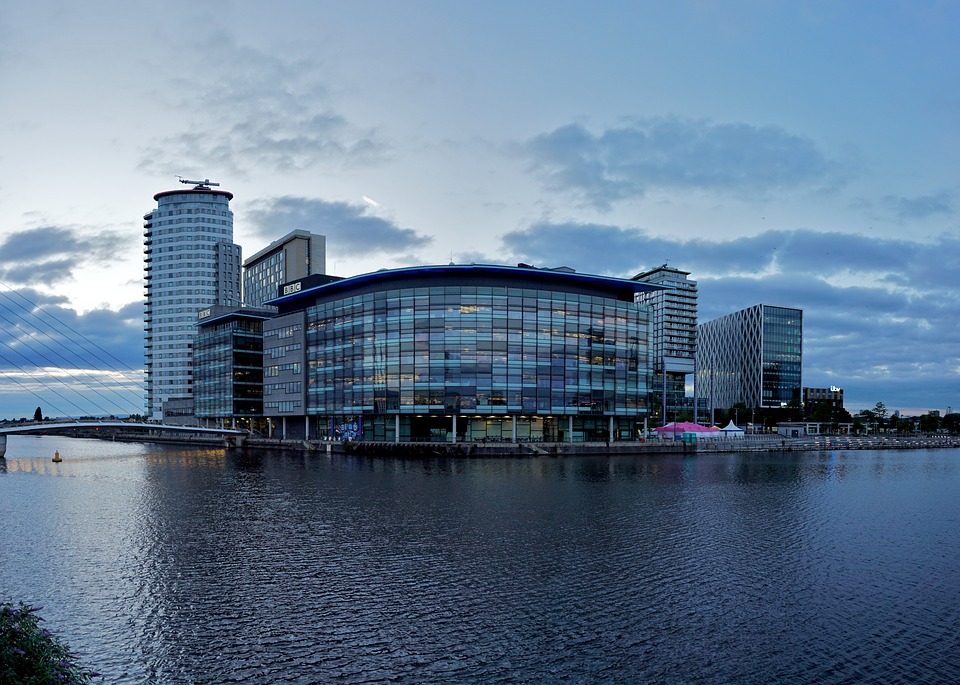 06 Aug

Thermodynamic Hot Water Panels in Manchester

Yorkshire based renewable Energy distributors Infinity Innovations Ltd, introduced their innovative renewable hot water heater – The Bunsen Air onto the UK market last year.

Following the successful release of this thermodynamic system for solar water heating, Infinity Innovations Ltd. have been distributing the Bunsen across the UK and Ireland, and have recently been experiencing a great deal more interest for thermodynamic water heaters in Manchester.
How it works
The Bunsen Air works efficiently in any weather, including sub-zero temperatures and icy conditions, incredibly, it even works at night. The Bunsen Air is a quality water heater that uses the thermodynamic principle alongside the most advanced heat pump technology, to generate what can potentially be – free hot water.
It is a very special kind of solar energy that powers this hot water system, as unlike solar PV panels, the Bunsen Air does not require considerable amounts of sun to work efficiently. The two hot water panels that make up the full Bunsen Air system absorb energy in rain, wind, snow and hail, meaning that they are far more reliable than solar PV panels in terms on continuous energy generation.
As the UK is so prone to very changeable weather patterns, and with Manchester boasting a population of 510,746, the Bunsen Air could most certainly prove to be the perfect Manchester solar hot water solution, enabling thousands of families in and around the city to benefit from the huge savings that are only possible with renewable water heating solutions such as the Bunsen.
Infinity Innovations Ltd are Distributors of the Bunsen Air to many Manchester solar energy companies
Infinity Innovations Ltd supply solar energy systems to installers across the entire UK, but they also act as solar energy suppliers to installers and solar energy companies in Manchester.
An interest in new innovative products that can accommodate the hot water needs of those living in the UK, has given Manchester solar companies cause to supply and install Bunsen Air systems to households in Manchester, offering their customers more of a choice in the type of renewable systems they can install to benefit individual families or businesses. As a result, the Bunsen now leads the way for thermodynamic solar hot water panel systems in Manchester and surrounding areas.
Could the Bunsen be Manchester's answer to renewable hot water?
This fantastic hot water system and solar hot water panels, are able to produce up to 100% of a customer's hot water whatever the weather – and the best bit is that they don't require the sun to do so. This means that Bunsen Air Manchester customers, can enjoy no end to hot water come rain or shine.
The Bunsen thermodynamic system consists of the internal Bunsen Unit which contains a heat pump and is connected to a hot water cylinder, and two thermodynamic hot water panels which are externally mounted. The system then works off these two circuits that interact with each other. Ultimately it is the process of compressing and transferring the energy collected from the outside elements (whether that be rain, wind or snow) via a specialist refrigerant which moves around the external solar water panels, that consequently results in hot water generation.
Did you know that the Bunsen Air has been awarded an energy efficiency A rating? A brilliant achievement which supports both the company's objective to lower carbon emissions, and claims that this system is extremely efficient, with an ERP A rating, being the highest possible grade available for a system of its kind.
Manchester Bunsen Air success
The Bunsen Air has been receiving brilliant feedback from Manchester water heating companies and solar installers, following their experience of the Solamics Bunsen Air thermodynamic water heater during installation. A recent surge in Manchester Bunsen Air installations has confirmed that the City are becoming more and more curious as to how thermodynamic hot water could benefit them!
Contact
For more information contact Solamics Bunsen Air here