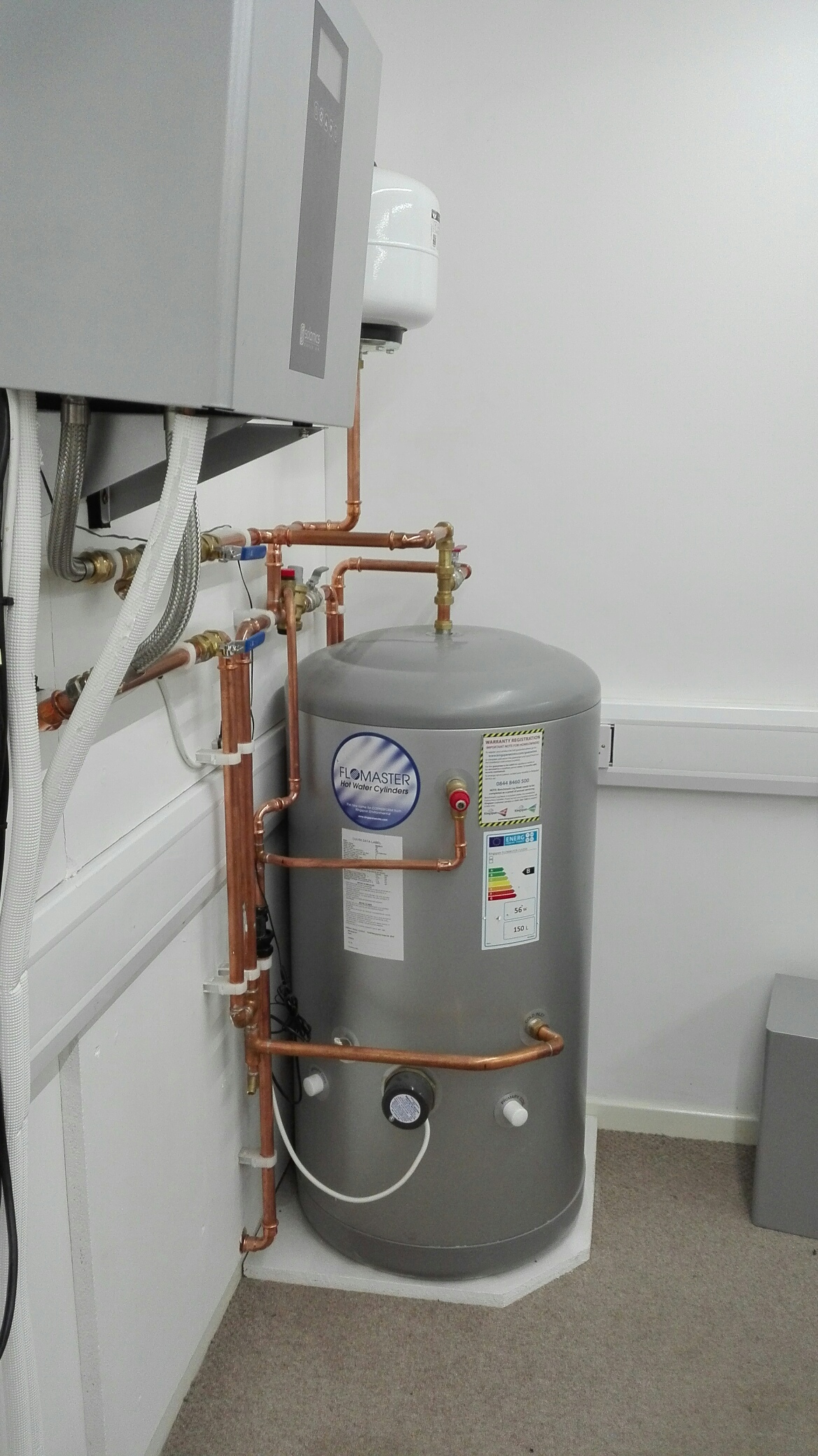 18 Jun

Solamics Bunsen Air Exclusively Recommend Kingspan Albion
Who are Kingspan and why has Solamics Bunsen Air chosen to recommend them?
Kingspan, who are a global leader in high performance insulation and building envelope solutions, have a division – Kingspan Albion, which is based locally to the Bunsen Air distribution centre in Yorkshire. It is here, that the company manufacture a range of top quality hot water cylinders.
Kingspan's mission is to improve building performance and sustainable construction methods, which is exactly why Solamics Bunsen Air will now exclusively recommend Kingspan Albion cylinders, as part of a complete Bunsen Air Thermodynamic Hot Water System package.
Kingspan Hot Water Cylinders
A huge market leader in hot water cylinders, Kingspan have designed and manufactured products that store and deliver consistently reliable hot water through people's homes for over 60 years, making the established and trustworthy cylinders that Kingspan have produced, a fantastic addition to the Bunsen Air System, which too is known for its outstanding reliability and easy to operate functionality.
Solamics Bunsen Air can recommend a whole range of Kingspan Albion hot water cylinders (which come in a variety of types and sizes), to their customers – including slim-fit cylinders for those households that may be a little short on space. Meaning that there is a hot water cylinder to suit any household or specific installation.
A Powerful and Innovative Union
With problem solving also at the heart of Kingspan's design and manufacture process, Solamics Bunsen Air could not think of a more suitable leader in innovation, whose cylinders could complete an entire system for the generation of renewable hot water, whilst maintaining Bunsen Air distributor – Infinity Innovation Ltd.'s unparalleled reputation for quality, power and efficiency.
Kingspan are also a leader in technical support when it comes to their products, meaning that alongside Infinity Innovations Ltd – UK leaders in technical support, customers who have had a Bunsen Air and Kingspan hot water cylinder installation, will always be supported and guided through their entire hot water circuit by the company.
By bringing these outstanding innovations together to complete an entire system for solar hot water generation, customers should be more than satisfied with their complete green water heating system, comprising of the Bunsen Air Solar Assisted Heat pump, and Kingspan's Hot Water Cylinders.
Solamics Bunsen Air distributor's Infinity Innovations Ltd. are always available to answer any questions on the Bunsen Air hot water system or, if your property does not already have a quality cylinder and you are in need of an entire system upgrade, can recommend Kingspan's exclusive hot water cylinder range alongside the Bunsen Air.
Top quality products installed by top quality professionals
Kingspan systems together with the Solamics Bunsen Air's supply to install package, means that installing the Bunsen Air Solar Assisted Heat pump and a Kingspan cylinder couldn't be more straightforward.
Experienced and competent hot water system installers who choose to work with the Bunsen Air Solar Assisted Heat pump, also look to supply top quality cylinders. With Kingspan Albion cylinders already being a first choice for many installers carrying out such installations, the union of Kingspan hot water cylinders and the Bunsen Air, is a highly reputable one.