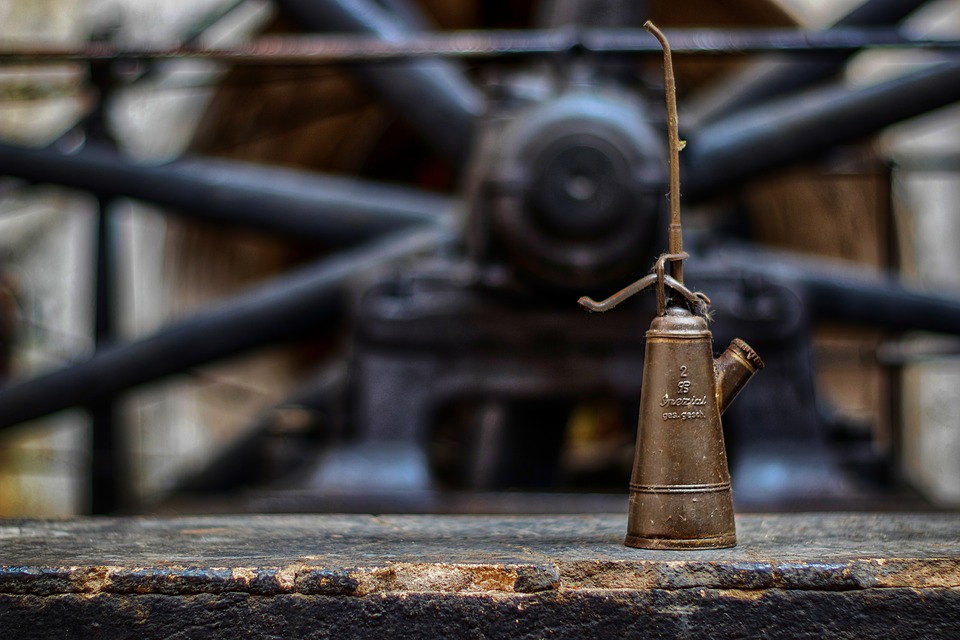 18 Jun

Upgrade Your Solar Power System, from Oil to Solar Water Heating

Since launching their Thermodynamic Solar Hot Water Heater in 2017, Solamics Bunsen Air are demonstrating time and time again, that this solar hot water system is the ideal solar power system upgrade to any home using oil as their primary source of hot water heating. Not only this, but an upgrade that can take place any time, even if it is not an immediate possibility.

Solamics Bunsen Air have recorded a number of case studies, in which customers are thrilled to have discovered that after just one week, they have been able to switch off their oil supply to hot water completely, and that the Bunsen Air is doing all of the hard work for them, day and night, whether it be wet, windy, hot or cold outside.

Let's take a look back at some of these case studies, and how the Bunsen Air has helped numerous families across the country, by significantly reducing their oil usage…

Turning off my oil

Case Study 1–  Jane, Yorkshire

The Place 

A large period countryside property, accommodating a busy family of 4.

The Problem 

Jane had a large family, and with this came a high demand for water. Alongside the added uncertainty that energy bills were increasing every year, Jane's house also ran on oil. This meant that Jane had a huge oil tank that was filled four times a year, and an oil boiler that controlled her hot water and central heating.

In the warmer weather Jane would turn off the central heating but use the oil boiler for hot water numerous times a day, plus needing to boost it any other times her family needed hot water, especially over the weekend. All in all… a very expensive way of heating water.

Alongside the fact that Jane's oil boiler needed regular servicing (which left her feeling uncomfortable in knowing that burning oil really isn't very environmentally friendly), it also took up a lot of space, was extremely noisy, and high maintenance, all for a method of hot water heating that in comparison to others, really is quite low in efficiency.

Jane wanted something modern that suited her family and lifestyle, with so many responsibilities, working full time and being a mum and wife, Jane wanted a product that would be a good long-term water heating solution and help her save money.

Jane knew that on calculation, hot water heating was something that the family were doing so regularly and for such a high cost, that it seemed like the most sensible renewable solution to investigate.

She first looked into solar thermal products but living in Yorkshire with notoriously bad weather, she dismissed this idea, as they rely too heavily on the sun to be consistently effective.

So, she then explored air source heat pumps, but alongside them being very noisy, their efficiency can also rely on the air temperature, so she dismissed this idea too. Equally, ground source heat pumps can be expensive, as they would require an entire renovation of her heating system.

Jane hoped to find a system that would be efficient, quiet, high quality and attractive, but most importantly, give her pay back for her investment and be a long-term solution for her and her family.

Finally, Jane stumbled across Solar Assisted Heat pumps

The Solution

As Jane shopped around, she discovered the Bunsen Air Solar Hot Water Heater, and naturally made some comparisons to similar products on the market, she was able to distinguish some key features that made it the more attractive and the best fitting choice for her…
A sleek and modern appearance
High power and efficiency
Highest ERP rating possible for a product of this type
Cheaper than its competitors
Jane also discovered that this system used a rotary compressor, giving higher power and efficiency but with the lowest sound level on the market, meaning the system would not be disruptive to her or her family during the night.
She contacted Solamics Bunsen Air, who were able to offer support in their training centre based within their distribution warehouse, answering any questions she had, which was huge relief to Jane as she had found it difficult to access the same level of support from other companies with whom she had come into contact.
As Jane already had a water cylinder, the Bunsen Air would be easy to install as it would simply just tap in to her existing flow and return pipes. She knew where she could mount the panels and decided on the roof, this was open to all the natural elements.
Jane now uses a thermodynamic hot water heater as opposed to her oil burner, her water is heated for when she and her family need it thanks to its automatic controller, and as Jane had a water cylinder the Bunsen Air system has also allowed Jane to have a regular water flow and supply without any losses in water pressure.
Janes Bunsen Air Solar Hot Water Heater now accounts for 100% of her hot water needs – no need to keep on burning oil, and her carbon footprint is so much reduced she needs smaller shoes.
Last minute solution
Alongside being a fantastic opportunity for a solar power system upgrade, to a renewable solar hot water system and turn off your supply to oil, the Bunsen Air can also be considered as a last minute or future prospect – as Kath and Kevin discovered…
Case Study 2 – Kath and Kevin – France to Stokesley
Case Study
The Situation
Kath and Kevin have recently moved back to North Yorkshire from the South of France, where their experience of water heating, is not one they would like to repeat…
Their French home was a very large house with numerous bathrooms, and, living away from their friends and family, they would often have guests to stay.
There was no gas connection to the house as it was in an extremely rural location (set between two vineyards to be exact) – meaning that their whole home ran on electricity.
In order to supply the entire house with hot water, they needed two water cylinders, which were heated electrically by an immersion heater.
In an attempt to try and reduce the costs of electricity to heat their water, Kevin connected timers to their immersion heater, with the incentive that it would only heat water at certain times of day, but in turn, making spontaneous hot water use difficult.
On making the decision to move back to the UK, Kath and Kevin, who both shared a keen interest in property development, decided that they would look for a property to renovate.
On finding that property, they thought about incorporating a solar hot water system, with the intention that this solar system would become a fully reliable source of hot water for their home, and in turn, significantly reduce their energy bills.
The Problem
The sale of their French home meant, that after buying their new house, Kath and Kevin only had enough money to partly renovate. Fortunately, they were also selling their existing UK home, but until the money from this sale went through, they were having to make do with what they had – which was a house that ran off oil.
Knowing that they required a new water cylinder anyway, as the existing one was extremely old and in need of replacement, Kevin looked into which renewable solar hot water options were available, and whether he could eventually retrofit such a system to his existing circuit.
Solar thermal was an option, but since the growth in awareness and popularity of thermodynamic replacements, and an increase in the understanding that thermodynamic hot water systems can produce hot water in all weather and at night, he ruled out solar thermal – it simply wasn't as efficient or reliable.
Kath and Kevin needed something that could become a fully dependable source of hot water and an upgrade to what they currently had, as opposed to a backup (which is what solar thermal would be).
The Solution
On doing his research, Kevin had come across an existing Bunsen Air article, which discussed the supreme benefits users of oil could experience from the installation of a Bunsen Air, as an upgrade to their existing water circuit.
He contacted Solamics and spoke to the solar energy supplier Infinity Innovations Ltd, and after having been explained that until the sale of their existing UK home was complete, they would not have the money to purchase and install a Bunsen, was advised by Infinity Innovations Ltd, that this didn't matter…
Kevin had also explained, that he would need to replace his hot water cylinder urgently, due to it being completely warn out.
Solamics Bunsen Air clarified that this was all fine, all that was required in Kath and Kevin's initial home renovation works, was that their new water cylinder fitted in a place that could also house the Bunsen Cylinder adjacently, and the pipework to the external thermodynamic panels could comfortably lead away.
In light of this, Kath and Kevin had their new cylinder fitted upstairs, in a room where they knew that when they could afford their Bunsen Air Solar Assisted Heat pump, this would be easily installed.
With evidence to suggest that existing oil users have been able to switch off their oil supply to hot water completely, there is no reason why, the Bunsen will not begin to provide for 100% of Kath and Kevin's hot water needs – making the Bunsen a fully reliable solar retrofit upgrade… 100% worth the investment, and in their case… 100% worth the wait!
Alongside these case studies, Solamics Bunsen Air have received a number of comments from customers who are thrilled to have been able to switch off their oil supply to hot water entirely
Hughie Gaughan – Bradford – 25th October 2017
"I am on Oil and I had enough of wasting money on heating my hot water. Future Thermo installed the Bunsen Air which now heats all my hot water needs for less than £0.18 per day! I'm now saving over a thousand pounds a year on my Oil bill! Very happy man".
Tony Lee-Jamieson – Susse
"I was moving into a new property that already ran on oil. Oil wouldn't have been my first choice so I actually looked into solar solutions for hot water before I had even moved in. I arranged to have the Bunsen Air installed before I moved into the property properly and am so happy I did. Tech guys are great, haven't needed to switch on oil supply to hot water at all".
Alongside the system being a fantastic solar hot water heating option for those already running on oil, and who's homes are already fitted with a hot water cylinder, the Bunsen continues to remain the most powerful choice of thermodynamic heat pump for any household looking to improve their carbon footprint and save on energy bills!