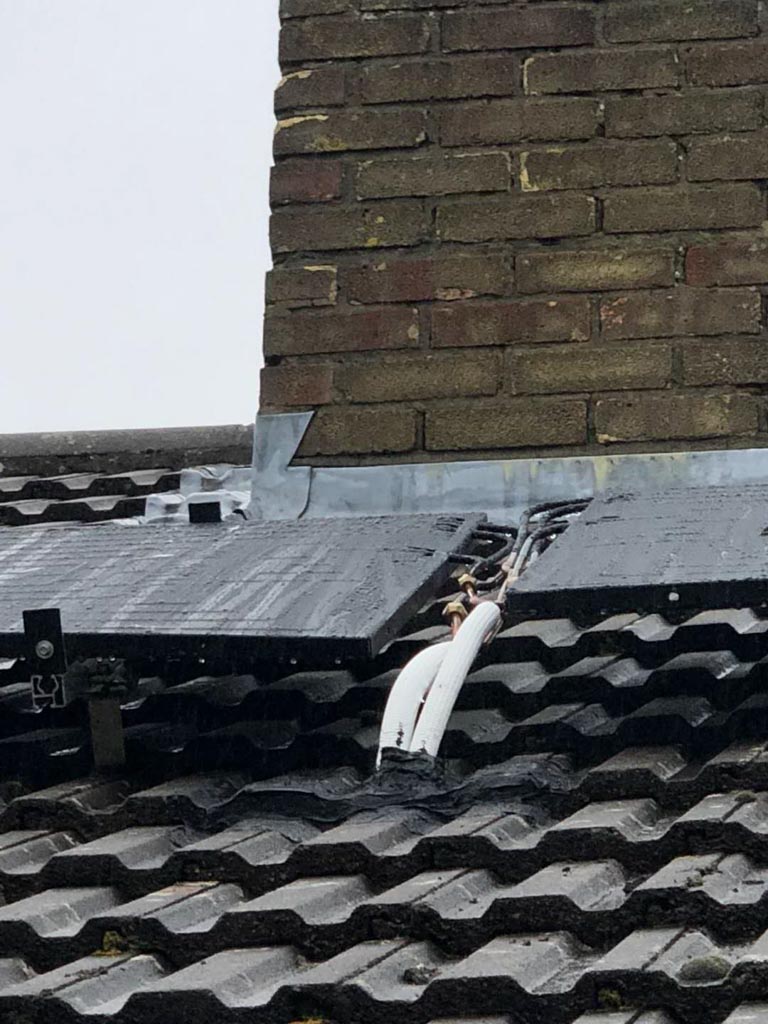 26 Jul

I SPY WITH MY THERMODYNAMIC EYE… PANELS IN WAKEFIELD

Since the release of an article early this year that discussed and explained the differences between thermodynamic water panels and solar pv panels, the Bunsen Air has been installed on many homes in the West Yorkshire area…

Driving through Wakefield and surrounding areas, it is possible that you have noticed Solar Panels on the roofs of some properties you passed on your way.

But in fact, what you may have spotted were thermodynamic solar collector panels, and as the two are very similar in appearance, you would be forgiven for mistaking them.
Bunsen Hot Water Panels
One of the most vital components of the Bunsen Air Renewable Hot Water System, are its thermodynamic solar collector panels. These panels are actually installed externally just like solar pv panels.
The jobs that solar pv panels and thermodynamic hot water panels do, are very different…
Unlike solar pv panels that are used for electricity generation and are highly dependent on weather and the amount of sunlight that they are exposed to as to how much energy can be generated, thermodynamic hot water panels can absorb energy from any weather at all, be it rain, snow or sun…
The Bunsen Air's solar collector panels contain a specialist liquid refrigerant that absorbs the ambient energy from the atmosphere as it passes through the panels state of the art flow channels, doing so in any weather, sub-zero temperatures and even at night!
Another vital component to the Bunsen Air, is its internal unit. This unit is installed next to the hot water cylinder. The liquid refrigerant that has been passing through the external Bunsen panels, returns to the internal Bunsen unit as a gas, where it is then compressed, and the resulting heat from this process enters your hot water cylinder and hot water circuit.
This is how Bunsen Air Renewable Hot Water is made.
I Spy Wakefield's Bunsen Solar Collector Panels
With nearby Leeds used as the location for Bunsen field testing, Wakefield is also not too far away from the Bunsen Air depot in Bradford.
Infinity Innovations Ltd. have existing relationships with solar energy companies in Leeds and renewable suppliers in Wakefield, and for that reason the solar industry in Wakefield and its surrounding areas, has provided Infinity Innovations Ltd. with an excellent location in which to install some of the first Bunsen Air systems.
It is quite possible that as you have passed through Wakefield you have seen Bunsen Air hot water panels installed on the roof or side of some properties.
Following successful install, Bunsen Air customers in Wakefield and other surrounding areas, are thrilled to have discovered that their Bunsen Air and its thermodynamic solar panels, are providing them with a majority, if not all of their hot water, and saving them money in the process
Find out more
Contact us for more information