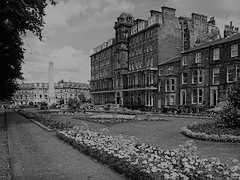 26 Jul

Harrogate's Renewable Hot Water Solution

With the cost of living in Harrogate 6.7% higher than the national average, it is fair to assume that many of its residents are actively looking at ways they can reduce their energy bills.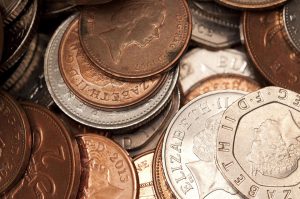 As renewable energy solutions gradually gain momentum on the UK market, more and more home owners in Harrogate and its surrounding areas are now considering if such an investment could benefit them. But with the stigma surrounding solar pv and solar thermal technologies, and their demand for adequate sunlight to work effectively, it's no surprise that renewable solutions in this country have suffered in the past, that is, until the introduction of thermodynamics and solar hot water solutions…
There is a healthy trade relationship between Leeds, Bradford and Harrogate, with the three locations serving each other for employment and tourism. But as many larger companies are based in the bigger and more industrial cities of Leeds and Bradford, solar energy distribution in Bradford is also on a grander scale – meaning that small renewable energy suppliers in Harrogate must be kept up to date with new innovations, trade and investment opportunities.
Solar hot water opportunities in Harrogate
Fortunately, when Bradford renewable energy supplier Infinity Innovations Ltd. introduced to the market the Solamics Bunsen Air Thermodynamic Hot Water Heater in 2017, Harrogate solar energy suppliers were provided with an opportunity to expand the services and renewable hot water solutions they could offer their customers.
Who are the Bunsen Air Harrogate distributors?
With their base in rural Bradford, Infinity Innovations Ltd are the closest Bunsen Air suppliers to Harrogate North Yorkshire, but also supply solar energy systems to installers across the entire UK.
The Solamics Bunsen Air was launched by Infinity Innovations Ltd late last year, and the thermodynamic hot water system has since become the lead product associated with the company. Infinity Innovations Ltd played a huge part in its design and manufacture of the system, and the company now have sole ownership of this state of the art, thermodynamic hot water pump.
Harrogate's answer to solar hot water
As this amazing eco hot water system does not need the sun, and with the North of England seeing its fair share of wet and windy weather, home owners across Harrogate can now use the Bunsen Air to generate up to 100% of their hot water in rain or shine!
The hot water system consists of the internal Bunsen Unit which contains a heat pump and is connected to a hot water cylinder, and two thermodynamic solar hot water panels which are installed externally. The system then works off these two circuits that interact with each other. Ultimately it is the process of compressing and transferring the energy collected from the outside elements (whether that be rain, wind or snow) via a specialist refrigerant which moves around the external solar water panels, that consequently results in hot water generation.
Using the thermodynamic principle alongside advanced heat pump technology, the Bunsen Air eco water heater can heat a household's water any weather, day or night – even on the coldest winter days.
As there is no sun required during the thermodynamic process of heating water, it could be described as a very special kind of solar power. It is for this reason, that there could not be a more ideal renewable hot water solution in Harrogate, Leeds and surrounding areas that generally see a great deal of cloud and rain.
The Harrogate local renewables supplier is delighted to say that their renewable answer to free hot water has been awarded an energy efficiency rating A, this is a fantastic achievement and the highest possible ERP rating available for a system of its kind.
Find out more
To find a Bunsen Air hot water solar panel installer in Harrogate, or to find out more – contact us