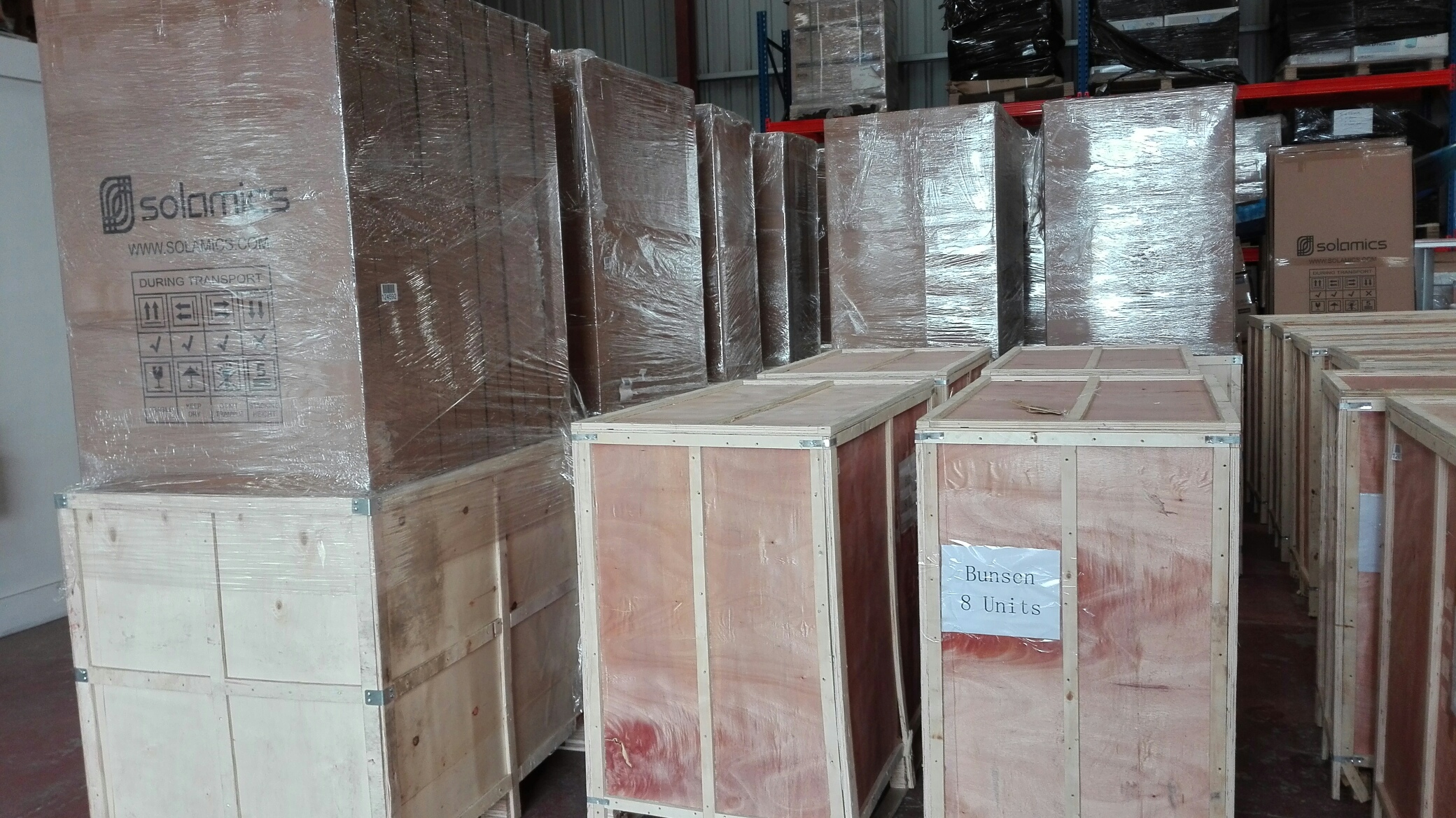 24 Jul

Halifax Now Has its Very Own Hot Water Solution

After its release onto the UK market last year, Halifax solar energy supplier – Infinity Innovations Ltd. are now distributing the Bunsen Air Thermodynamic Hot Water System across the whole of West Yorkshire.

Using the thermodynamic principle alongside the most advanced heat pump technology, this supreme hot water heater can work day or night, in any weather – even in sub-zero temperatures!

Unlike traditional solar panels, this solar hot water system uses a very special kind of solar power, as is does not require significant amounts of sun to work – in fact, it even works at night. Therefore, there could not be a more suitable solar hot water system in Halifax and its surrounding areas.

Infinity Innovations Ltd. – Who are they?

Infinity Innovations Ltd supply solar energy systems to installers and solar suppliers across the entire UK, but they are also local solar energy distributors in Halifax West Yorkshire.

The success that followed the launch of their thermodynamic water heating system- the Bunsen Air late last year, has meant that the Bunsen Air is now the lead renewable energy product associated with the Halifax solar energy supplier Infinity Innovations Ltd. Subsequent to the launch of the Bunsen Air, this Halifax local company have also been featured in a West Yorkshire newspaper.

The business has a centre based in Bradford West Yorkshire, where they stock and distribute Bunsen Air systems from their warehouse. Within the warehouse, is their training centre for the Bunsen Air, a hub for which installers can receive specialist training in Bunsen installation.

As a result of the fantastic Bunsen Air training their West Yorkshire renewables centre offers, Infinity Innovations have now developed relationships with partners across the UK, and have established a National Installation Package, meaning that when any one customer purchases a Bunsen Air system, Infinity Innovations Ltd. can put them in touch with the specially trained installation experts who will travel to wherever they are and carry out installation for them.

Could the Bunsen Air be Halifax's answer to renewable hot water?

This amazing solar hot water system that does not require the sun to work, can generate up to 100% of a user's hot water come rain or shine. Meaning that Bunsen Air Halifax customers, can enjoy no enjoy no end to hot water whatever the weather.

The hot water system consists of the internal Bunsen Unit which contains a heat pump and is connected to a hot water cylinder, and two thermodynamic solar water panels which are installed externally. The system then works off these two circuits that interact with each other. Ultimately it is the process of compressing and transferring the energy collected from the outside elements (whether that be rain, wind or snow) via a specialist refrigerant which moves around the external solar water panels, that consequently results in hot water generation.

This renewable supplier in West Yorkshire is proud to announce that their Bunsen Air system has been awarded an energy efficiency rating A, a wonderful achievement – most prominently as this is the highest possible ERP rating available for a system of its kind.

West Yorkshire are also kept well informed on any developments…

Company Director Jake Findlay comments "We are so pleased to be representing solar energy across Halifax and its surrounding areas, the subscribe tool featured on our website means that we are now able to keep our local community up to day on our latest innovative developments!"

Infinity Innovations Ltd. continue to push forward with their systems success

The company have been visited by solar energy installers across West Yorkshire including Halifax, who were interested in learning more about this 'sun free' solar hot water system.

West Yorkshire water heating companies and Halifax solar installers have given fantastic Bunsen Air Reviews, and feedback following their experience of Infinity Innovations Ltd. own demonstration installation at their West Yorkshire renewable showroom and training centre. This has is turn led to a surge in Bunsen Air sales. It is now apparent that Halifax and the county of West Yorkshire are growing more excited about thermodynamic hot water.
Find out more
Contact us to learn more about the Bunsen Air