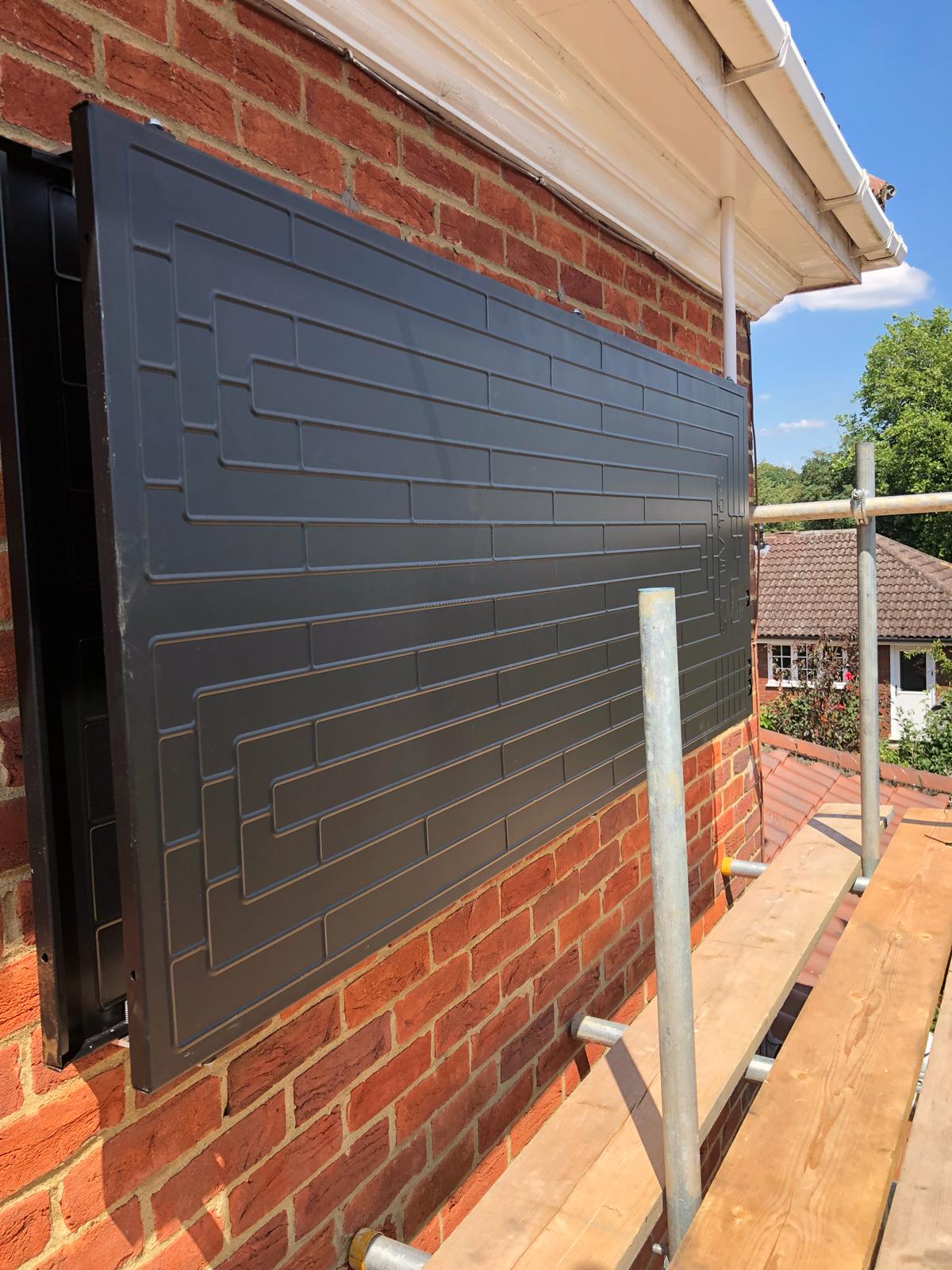 30 Jul

Doncaster Solar Panels?? Maybe Not…

It is safe to say that most people know what Solar PV Panels look like – black in colour – usually mounted on the roof of a house and typically more than one…

Having published an article early this year explaining the difference between Solar PV Panels and the Thermodynamic Solar Hot Water Panels, it would be easy to mistake the two, should you see them installed on any home.

Following a recent demand for solar hot water installations in South Yorkshire, it is highly conceivable that if you happen to have driven through any of the major South Yorkshire towns or cities such as Doncaster, you will have unknowingly spotted Bunsen Air thermodynamic hot water panels mounted on some of the properties you passed on route.
The Bunsen Air Thermodynamic Hot Water Panels
A key component to the Bunsen Air Renewable Hot Water System are the externally fitted thermodynamic hot water panels.
Being black in colour and a similar in size to traditional Solar Panels. You could, from a distance be easily forgiven for mistaken one. The truth is, the job they do is extremely different.
Thermodynamic solar collector panels, contain a liquid refrigerant that passes through their state of the art flow channels. The Bunsen Air hot water panels are responsible for absorbing the energy from the outside climate, doing so in any weather, sub-zero temperatures and even at night! This energy is harvested and transferred as a gas to the Bunsen Unit component, which is located inside a property, where the subsequent heat is compressed and transferred to the homes hot water cylinder and consequently, hot water circuit. This is how Bunsen Air Renewable Hot Water is made.
Solar PV Panels on the other hand, are responsible for absorbing the suns energy for electricity generation, but Thermodynamic Solar Collector Panels absorb energy from any weather be it rain or snow and use the energy to generate hot water.
Doncaster's Own Solar Hot Water Panels
Infinity Innovations Ltd. have existing relationships with solar energy companies in Doncaster and South Yorkshire, and for that reason, solar in Doncaster has provided Infinity Innovations Ltd. with an excellent location in which to install Bunsen Air systems, meaning that it is quite possible that you have seen Bunsen Thermodynamic Panels on the roof or side of someone's home and not even realised that is what they are.
Customers for Bunsen Air systems in Doncaster and surrounding areas, are delighted to have discovered that their Bunsen renewable hot water system and Bunsen solar hot water panels are providing them with a majority, if not all of their hot water, and saving them a great deal on their energy bills.
Find out more
Visit the Bunsen Air Renewable Hot Water website for more information