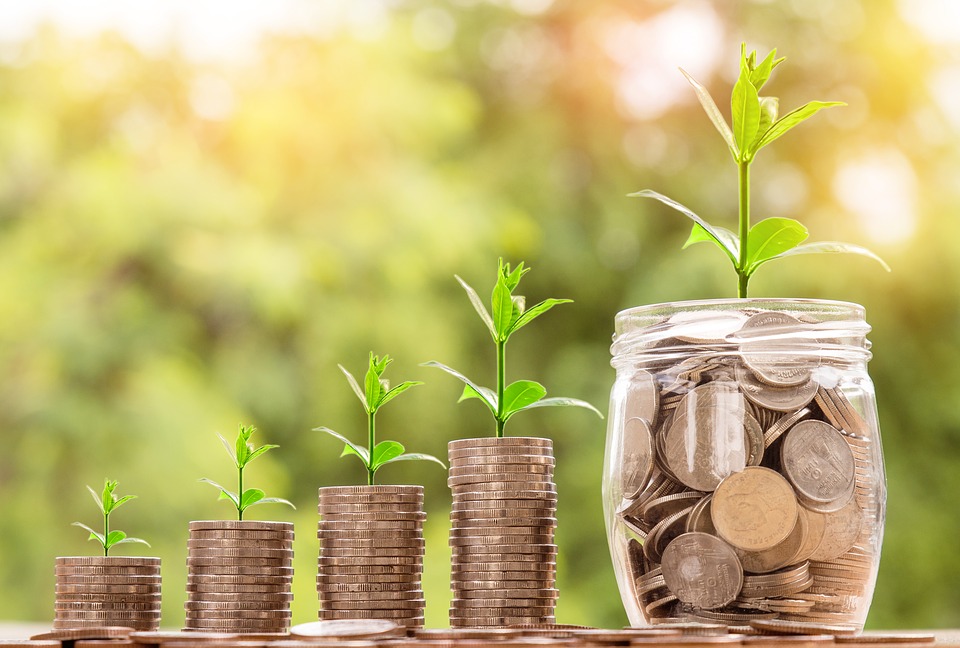 05 Jul

Bunsen – Better Together?
Why an 'all in one' cylinder/heat pump system could end up costing you a lot more than you signed up for – and the benefits of separate renewable hot water components
These days there seems to be a '2 in1' solution to everything, whether that be something as simple as a 2 in 1 shampoo/conditioner, a 2 in 1 sofa/bed or a 2 in 1 washer/dryer…
In my experience, 2 in 1's can be extremely useful. Many long-suffering parents use a 2 in 1 shampoo/conditioner on children's hair, if anything, to try and minimalize the screams that protrude from their bathrooms every other evening.
Washer/dryers are also very popular, as many households simply don't have space for both. Although it has come to my attention that should either the dryer element or the wash element of the machine break-down, a family could potentially be left without washing or drying facilities at all (until they could afford to have the machine fixed).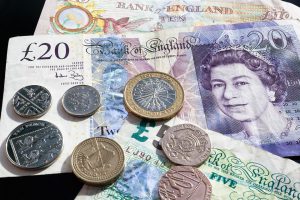 You see, that's the issue, the convenience of having a 2 in 1 solution is perfectly fine, until part of that 2 in 1 solution breaks, and then you have a 1 in 1 big expensive problem!
Cylinder/Heat pump 2 in 1 thermodynamic solutions
With recent advances in technology and the introduction of thermodynamic heat pumps, it's no surprise that there are now options to buy thermodynamic systems which combine heat pump technology with their own water cylinder to create a 'thermodynamic cylinder'.
As far as thermodynamic designers and manufacturers are concerned, there does after all need to be some sort of feature to make one system stand out from the rest!
Renewable hot water systems such as these claim to save on space, as there is only one main internal component to install, and no need for a hot water cylinder and separate heat pump unit to be taking up additional space.
However, dig a little deeper, and you can pick up some clear potential issues with combining the two systems…
Potential issues surrounding 2 in 1 heat pump/cylinder systems
Wall Mounting Heat Pump Units – As many thermodynamic heat pump units are wall mounted anyway, they do not typically intrude on floor space. Requiring a hot water cylinder as part of a renewable hot water circuit, necessitates floor space for the cylinder nevertheless. Therefore, having a wall mounted cylinder makes no difference to the space saved by a 2 in 1 system.
Expensive Installation – The uniqueness of a system such as these comes with the requirement of specialist installation. Who is responsible for installing the thermodynamic cylinder? A plumber isn't qualified to deal with the mechanical components within it, or the specialist refrigeration pipes that run from it. The refrigeration and F Gas engineers required for the particular installation needs associated with renewable hot water systems such as these come with a hefty price tag, reportedly up to £10,000 to be exact!
Retrofit isn't an option – Part of the beauty of most thermodynamic heat pumps, is that many of them can be retrofitted to your existing hot water circuit by simply tapping into your existing cylinder and pipework. Therefore, should you choose to upgrade your hot water system to a renewable option, it is very simple to do so, with reasonable installation costs and far less interference to your property. Alongside this, if your renewable hot water system was to for any reason fail, you would still have the back up of your existing system, meaning that you wont ever be without hot water at times of need.
Machine breakdown – A system such as a 2 in 1-cylinder heat/pump could cost you the best part of £5,000 and that's before installation which can cost up to £10,000! So, imagine if a component within that hot water heater broke down, and the cost of both having this fixed or replaced – as it's all combined into one thermodynamic cylinder system, you could potentially be required to replace the whole system as apposed to one particular element installed separately from the cylinder. In which case you really could be up hot water creek without a paddle!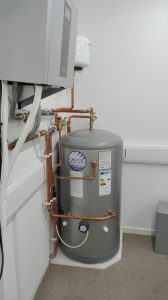 Why Solamics Bunsen Air keep their hot water cylinder separate
Alongside Solamics Bunsen Air believing that retrofit is a fantastic, cost effective upgrade to an existing hot water system, they also believe in the expertise of long standing hot water cylinder manufacturers for homes who are going for an entire system upgrade.
Solamics exclusively recommend Kingspan Albion cylinders as the perfect partnership to the Bunsen Air, as these cylinders are highly efficient, with the company having many years expertise into cylinder design and manufacture.
Kingspan also have a cylinder to suit ever home having designed cylinders of every type and size. This in turn promotes space saving within the home, as the cylinder, heat pump unit and thermodynamic collector panels could potentially be installed in a place to suit any one property.
Solamics Bunsen Air have a fantastic technical support team on hand to offer advice and support when their installers or customers are experiencing any problems with their systems.
Being able to pinpoint any one issue is crucial when quickly and efficiently dealing with a technical error.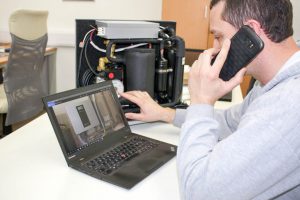 The Bunsen team can usually detect what the problem is straight away and resolve it with the customer using communication technology such video messaging or links to existing support videos – they do this to try and save their customers the cost of having a technician visit them at home.
Should there ever be such a system fault, it is easily determined whether the issue be within the heat pump unit itself, the thermodynamic panels or the cylinder.
Finally
Whilst 2 in 1 cylinder/heat pumps may seem like an excellent space and cost saving option initially, it is important to consider the long-term issues that could surround them, and ultimately, how will the money you save on energy bills having invested in a system in the first place, balance against the cost of their long-term installation and maintenance cost?