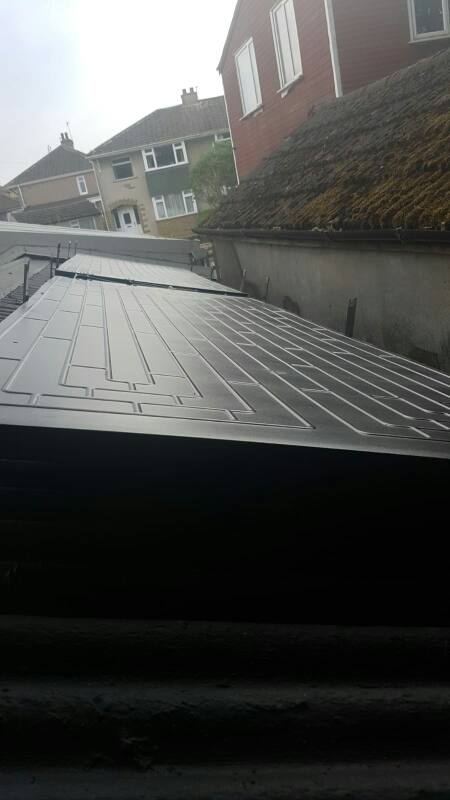 27 Jul

Another Successful Bunsen Air Installation in Keighley

Since their system launch last year, Infinity Innovations Ltd. have been installing Bunsen Air renewable hot water systems across the UK and Ireland, with Leeds and its surrounding West Yorkshire areas currently proving particularly popular.

Yesterday saw another triumphant Bunsen Air hot water system installation in Keighley, West Yorkshire, where, according to all sources, the installation went extremely well.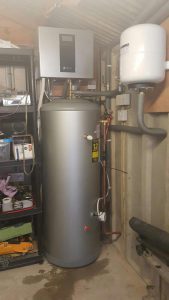 The customer opted to have their thermodynamic hot water panels mounted on the garage roof, where it was felt that they would be most exposed to all of the natural elements, and where the panels would comfortably lead away from the internal hot water cylinder and Bunsen Unit.
This homeowner also chose to have a full Bunsen Air renewable upgrade, replacing their existing combi-boiler for a brand new 210 tr Kingspan Hot Water Cylinder, which also means that they will benefit from a far more consistent mains water pressure when showering.
Not only this, but the Bunsen Air will potentially provide for 100% of the families hot water, and act as an fully reliable source of hot water even when the harsh winter weather strikes.
We look forward to hearing their feedback in coming weeks!
Find out more
To find out how you could benefit from a Bunsen Air Thermodynamic Hot Water system on your home, then contact us today.