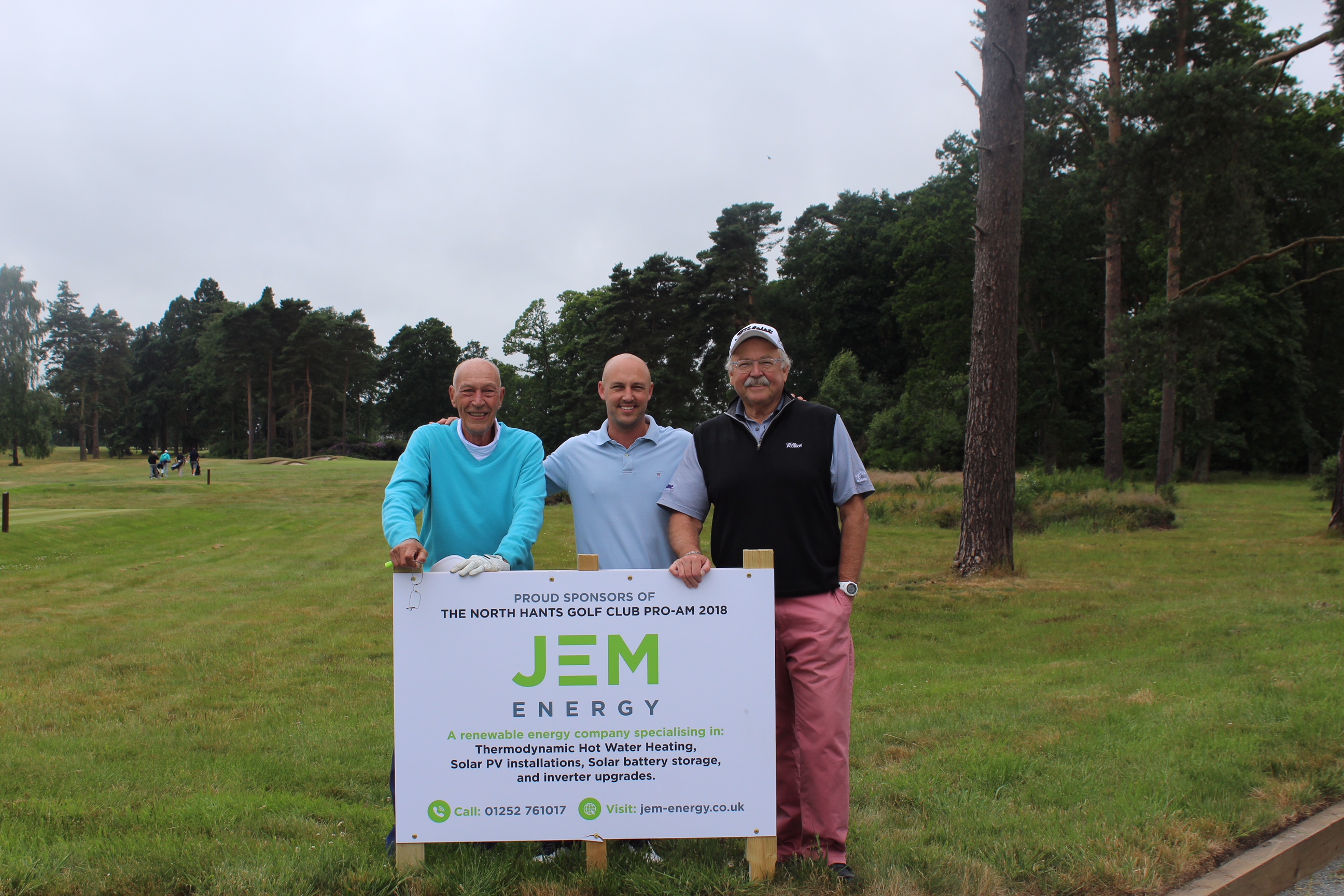 22 Jun

A Sunny and 'JEMergetic' Day at a PGA Charity Golf Tournament…
JEM Energy – A renewable energy company based in Hampshire, and distributors of a number of leading renewable products – were delighted to sponsor a south region, Professional Golfers Association – Charity Golf Tournament at the North Hants Golf Club in Fleet, on Thursday 14th June.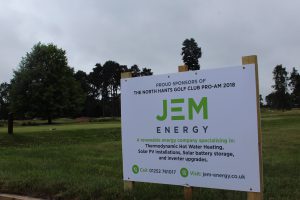 The tournament took place at the North Hants Golf Club, which was also the home club of World NO 3 – Justin Rose as a boy. The tournament itself was headed up by PGA Golfing Professional George Porter.
The match was to raise money for the Phyllis Tuckwell Hospice Care charity — and boy did they do just that!…
James Rodwell — Director at JEM Energy reported — "It was a beautiful sunny day with 18 teams playing in total. Team JEM Energy came in mid-table, which we were all pretty chuffed with to be honest, and I also won the 'nearest pin' prize."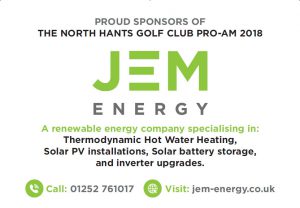 Following the golf tournament was dinner and auction, alongside an audience with guest speaker, the fantastic comedian – Adger Brown.
James Rodwell added – "We were thrilled to sponsor the tournament and had an absolutely brilliant day. Fine golf, food and company, alongside raising an incredible £4,000 for the charity — couldn't of asked for a better outcome than that really".
WELL DONE ALL INVOLVED!!
Contact JEM Energy, who are south region suppliers of the Solamics Bunsen Air, to discuss how solar energy alternatives could benefit your family!
Telephone: 01252 761017
Email: info@jem-energy.co.uk